About Killpack Trucking, Inc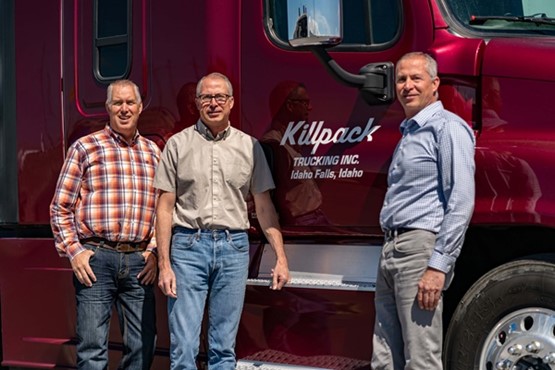 Killpack Trucking, Inc. was started in 1979 by Garry and Diane Killpack. For many years they operated as a regional hauler, hauling potatoes from cellars to the warehouse to be washed, sorting and shipping them all over the country.  
In 1988, they wanted to expand so they decided to purchase tractors and trailers to haul the potatoes to various locations throughout the country. With these changes came the need for more office space and maintenance bays to service the equipment. After using several smaller locations, a shop and office was built to meet the company's needs and handle the growth that would come in the years to follow.  
In the following years, Garry and Diane's sons Blaine, Blair, and Todd joined the business and helped manage the operations of the growing company, carrying on the values and culture that helped the company to be so successful.
After 40 years in business the company is still going strong.